Netmail Detach, smart management of attachments
Netmail Detach prevents email attachments from entering your mailbox and detaches large email attachments already in your Exchange email. Attachments are replaced by a simple HTTPS link and can be stored in the Netmail Store. By analyzing each attachment, Netmail Detach ensures they are not duplicate.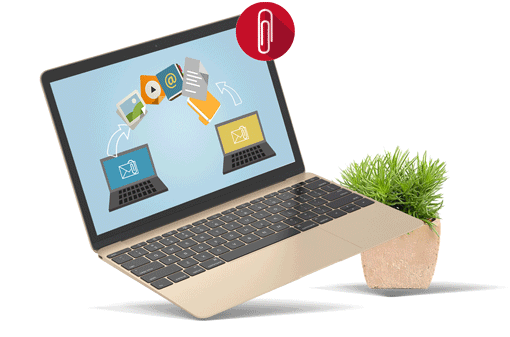 Smart management of attachments
On average, attachments fill 80% of the databases of an Exchange or Office 365 mail server. This is due to the abandonment of Single Instance Storage (SIS) since the Exchange 2010 release. Therefore, any attachments sent or received multiple times or multiple users is stored as many times as it is exchanged. Netmail Scanit allows for a detailed audit of the Exchange volume for free. The accumulation of attachments therefore impacts the quotas of the users' mailboxes but also the backup of the server and the future migrations. By detaching attachments Netmail Detach can compensate for this phenomenon and even send and receive larger attachments with recipients outside the organization.
Detaching attachments on the feed
Inbound flow
The administrator can configure Netmail Detach so that too large attachments do not fit into the mail server. They are then separated from the message, stored directly in Netmail Store and replaced by an HTTPS link.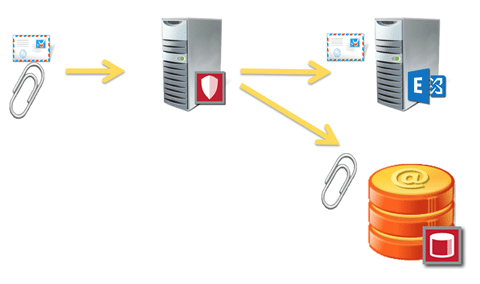 Outbound flow
Some of your users need to send large attachments to external recipients? Netmail Detach allows them to detach the largest attachments from the outgoing mail flow. The recipient then receives the message and can access the attachment by clicking on the HTTPS link it contains. No need for FTP or use third-party services like Dropbox or WeTransfer.
Detaching attachments directly in the server
Netmail Detach allows you to detach existing attachments from your Exchange server. For example, it is possible to systematically detach all attachments for messages that were exchanged more than 3 months ago.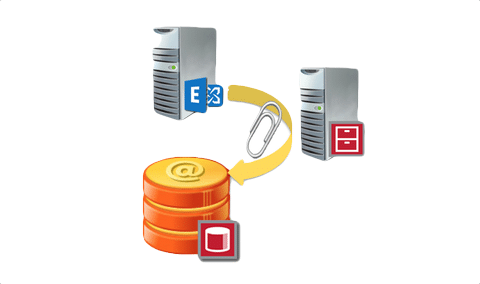 The benefits of Netmail Detach
No more quota to manage
No more storage waste: SIS (Single Instance Storage) is well insured
No need for Dropbox, or FTP
Exchange backups and maintenance are easier
No user experience change
The user can easily access his attachments from his mobile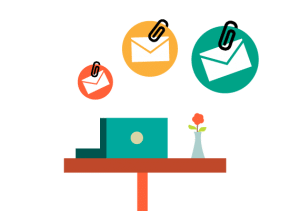 Further information
Netmail Detach is only compatible with Microsoft messaging platforms (Exchange 2010, 2013, 2016 and Office 365).
Ask us for Netmail Detach product sheet.