Netmail Encrypt
Smart data leaks prevention
Netmail Encrypt and Netmail DLP are two add-ons of Netmail Secure. To use one of these add-ons, you must be a Netmail Secure user.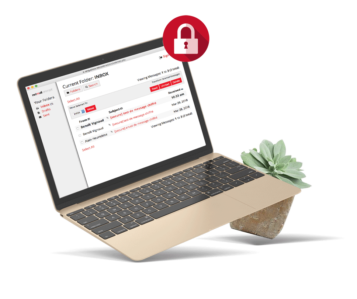 Smart data leaks prevention (Netmail DLP)
Powered by powerful lexicons to address all filtering needs, Netmail Secure includes a comprehensive set of message processing: multilingual support, word root search, proximity search. Netmail Secure allows to send to a listener, in clear copy or in hidden copy, the suspicious messages.
Netmail Secure also provides the ability to use Regular Expression Search (RegExp) as well as an Advanced Keyword Syntax for deep content analysis, allowing you to search for complex combinations of characters to prevent data leaks.
Outbound Encryption (Netmail Encrypt)
Thanks to its integration with Netmail Secure, Netmail Encrypt is an easy and fast way to secure the sending of e-mails even if the interlocutors don't share the same encryption system or even if they don't have a certificate. Netmail Encrypt is designed according to market standards (X.509) for the management of public keys, and communication protocols via email. Through the Netmail Management Console, system administrators can create and manage encryption policies, enabling their organization to be compliant with regulations applied to their industries.
These encryption policies can be applied to a user, or group, or to an organization. Users don't have to worry about an encryption solution, and administrators are hassle-free.
These last two features (Intelligent Data Suite Prevention and Outbound Message Encryption) are adds-on for Netmail Secure.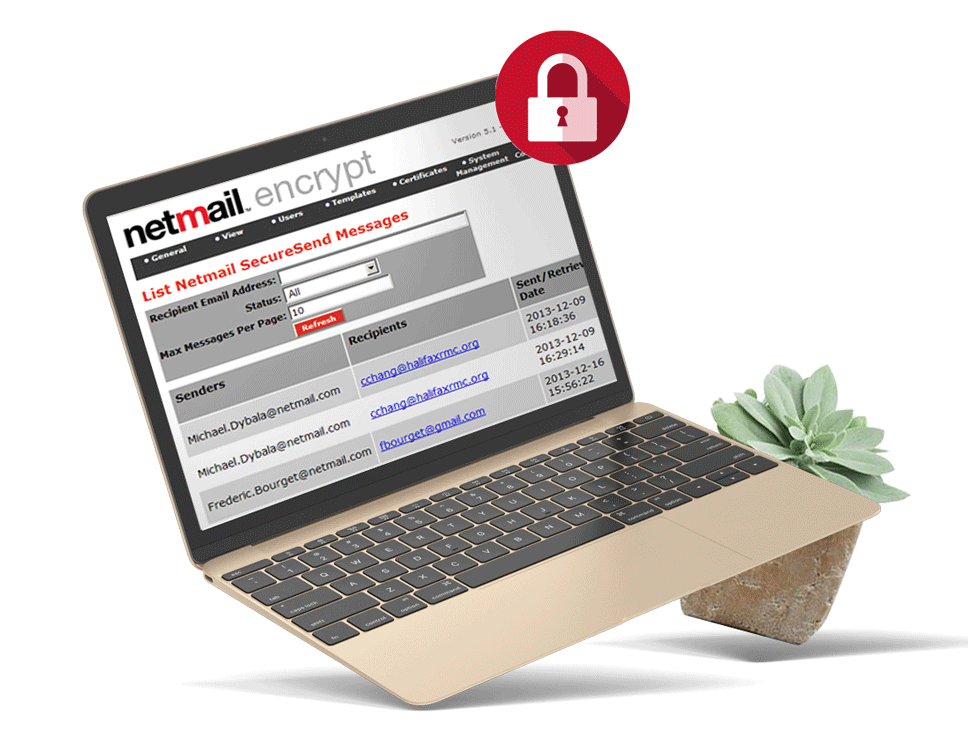 Further information
Ask us for Netmail Encrypt product sheet.