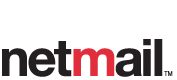 Netmail, Security and encryption
Netmail is a Canadian based software company whose value proposition is to simplify the management of email. Since 2001, their offers are based on security (filtering, encryption, data leak prevention…) and archiving (storage, search, detach…).
Alinto is the distributor of Netmail's solutions in France, Switzerland, Spain and Italy.
Netmail Inc. provides their services to over 3000 satisfied customers in 30 countries and manages more than 500,000 e-mail addresses for them.
Netmail products are enabling Alinto to offer organizations with complex structures (such as large accounts, hospitals, insurers, local authorities, etc.) fast-deploying on-site solutions.
It meets the growing business needs to guarantee the integrity of emails in real time and ensures the digital heritage of the company.
Alinto offers Netmail solutions to a variety of organizations such as: SwissLife Private Banking, the hospitals of Nord-Mayenne, Rambouillet, Saint-Denis, Belfort-Montbéliard, Nanterre… the National Public Health Agency, the House of Notaries of Paris…
In 2016, Alinto enhances its email security offering, offers on-premise solutions and expands its customer base in strategic sectors such as the healthcare sector.
Netmail was born this year
Discover our Netmail security and encrypt solutions, powered by Alinto